Related sessions
This album has been recorded during the following studio sessions
---
Spread the love! If you like what you are seeing, share it on social networks and let others know about The Paul McCartney Project.
Hide track details
Track list
Disc 1
---
3:38 • Studio version
Session

Recording: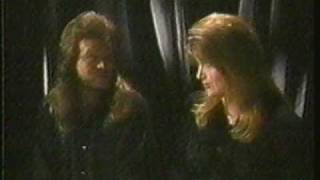 About
About R.A.D.D. (Rockers Against Drunk Driving) :
RADD® is the entertainment industry's voice for road safety and is dedicated to saving lives and reducing injuries through edutainment. Through programs such as College is RADD®, messages of impaired and reckless driving prevention are targeted to young adults. By building and maintaining coalitions, RADD® empowers community leaders and local law enforcement. Our science-based programs highlight the necessity of safe driving practices in response to the growing and dangerous trend of mixing drinks, drugs and speed.

[…] RADD® (Recording Artists Against Drunk Driving), a 501 c3 nonprofit founded by DJs and other radio personalities, launched in 1986 with support from mega-stars including the cast of the 2004 RADD Anthem verison of the Lennon-McCartney tune, (Baby,) You Can Drive my Car featuring music legends Paul McCartney, Phil Collins, Little Richard and Julian Lennon, Los Lobos, Melissa Etheridge, Ringo Starr and Trisha Yearwood. In the decades since then we have received support from artists such as Aerosmith, Black Eyes Peas, Dave Matthews Band, Faith Hill, Ozzy Osbourne, Paul Stanley, Reba McIntyre, Rod Steward, Ryan Seacrest and many more!

Each year RADD® hosts dozens of music and entertainment events bringing together artists and audiences to support the message of responsible living — we have participated in Coachella, Heart's Summer 2018, KPWR's Rolling Loud Festival, KROQ's Weenie Roast, Outside Lands, dozens of on-campus events and #RADDNightLIVE events at partnering bars and clubs.