Spread the love! If you like what you are seeing, share it on social networks and let others know about The Paul McCartney Project.
Song facts
From Wikipedia:
["Crackin' Up" is the opening song of "Go Bo Diddley"], the second album by rock and roll pioneer Bo Diddley, released in July 1959. The album was Bo's first studio album and his first LP for Checker Records. The album was ranked #214 on The 500 Greatest Albums of All Time by Rolling Stone magazine. […]
Paul McCartney recorded "Crackin' Up" in 1987 for inclusion on his Choba B CCCP album; from the liner notes:
Named after its Mississippi-born creator – singer/guitarist Bo Diddley – the 'Diddley Beat' is the most unique of all rock's many blues-based rhythms. A highly distorted hard-edge mix of heavily amplified guitar and pounding jungle drums, the rhythm is said to have derived from both the trademarks' knock and the barbershop term "shave and a haircut – six bits!"

Not only were Elvis' early stage antics copied from Bo Diddley's Apollo Theatre appearances but, together with Chuck Berry, it was Bo Diddley who defined the sound of such Swingin' Sixties British Beat Groups as The Rolling Stones, The Who, The Yardbirds and Mick Green's band The Pirates.

In the hands of McCartney and his musicians, this obscure B-side is transformed from underground status to a major league performance.
A soundcheck version of "Crackin' Up" recording in 1990 was released on Tripping The Live Fantastic live album.
Last updated on September 4, 2016
Lyrics
You're always hollerin' 'bout where I've been
You're always screamin' 'bout the money I spend
You're buggin' me
Yeah yeah he's crackin' up
Yeah yeah he's crackin' up.

I do your laundry and your cooking too
But what more woman can a man like me do
You're buggin' me
Yeah yeah he's crackin' up
Yeah yeah he's crackin' up

You're always hollerin' 'bout where I've been
You're always screamin' 'bout the money I spend
You're buggin' me
Yeah yeah he's crackin' up
Yeah yeah he's crackin' up

I spoil you, woman, a long time ago
I used to cook you meals and bring them to your door
I'm all fed up
Yeah yeah he's crackin' up
You're buggin' me
Yeah yeah he's crackin' up
Videos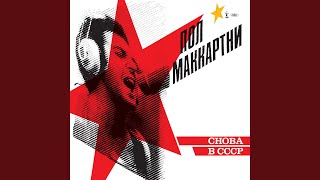 Album • Choba B CCCP (2019 remaster)