Related sessions
This song has been recorded during the following studio sessions
---
---
Spread the love! If you like what you are seeing, share it on social networks and let others know about The Paul McCartney Project.
Song facts
From Wikipedia:
"Fabulous" is a 1957 song by Charlie Gracie. It is his second and last appearance on the Billboard Top 40 besides the chart-topping "Butterfly". It made it to number 16 on US Billboard chart. The song was popular in the United Kingdom and internationally reaching number 6 on the British Singles Chart.
Last updated on September 22, 2016
Lyrics
Well I always knew
I was crazy for you
But now I know
You thrill me so
If this is love, it's fabulous.

Your lips close to mine
I get chills up my spin
And when we touch
I thrill so much
If this is love, it's fabulous.

Well, I've read in the book
About love and it's charms
But I never knew
'Til I held you in my arms,

When I hold you tight
I know, I know I'm right
'Cause only you
Can do what you do
If this is lover, it's fabulous.
Officially appears on
---
No Other Baby / Brown Eyed Handsome Man
CD Single • Released in 1999
2:16 • Studio version • A • Mono
Bass guitar, Producer, Vocal
Recording engineer
Electric guitar
Electric guitar
Drums
Piano
Producer
Recording engineer
Session

Recording:
Studio :

EMI Studios, Studio Two, Abbey Road
Videos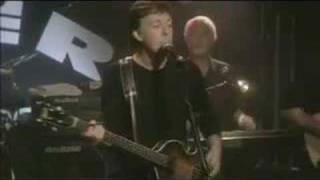 Concert • Dec 14, 1999 in Liverpool
Live performances
"Fabulous" has been played in 1 concerts.
Latest concerts where Fabulous has been played
---
Dec 14, 1999 • United Kingdom • Liverpool • The Cavern Club