Album

This song officially appears on the Better In Blak Official album.
Spread the love! If you like what you are seeing, share it on social networks and let others know about The Paul McCartney Project.
Song facts
From TheGuardian, July 8, 2019:
One afternoon last year, Thelma Plum got a text. It was from the producer David Kahne, who was in the studio in New York where the pair were working on her debut album, and it said, "You'll never guess what happened."

Another artist in the studio had wandered past, overheard Plum's Paul Kelly-featuring song Made For You, and asked if he could "lay something down", explaining: "I've got this part that I can hear."

It would be a bit of an overstep unless you were, say, a Beatle. So that's how a song that was already a career bucket-list item for a Paul Kelly superfan also scored a guest appearance by Paul McCartney on guitar.

"I definitely didn't guess that," Plum deadpans, eyes wide. "It's this beautiful, simple guitar line. It was so perfect for the song. And also, just how cool – I can probably die now because the two Pauls have been a part of this song."
From The Sydney Morning Herald, July 8, 2019:
"Paul McCartney came to the studio to pick something up after I'd gone one night and David had Made for You on in the background on a loop and McCartney asked who it was," Plum says. "He said, 'It's this Aboriginal woman from Australia named Thelma Plum and she wrote it with Paul Kelly,' and McCartney knew who Paul Kelly was and he said, 'This is beautiful, do you mind if I lay some guitar down?' And David's like, 'I don't think Thelma will mind,' which I didn't!"

Plum didn't find out what happened until the next day, although she admits if Kahne had told her at the time she would have got out of bed and run across the Brooklyn Bridge to the studio.

The writing credit on Made for You now reads Thelma Plum/Paul Kelly/Paul McCartney, and when the latter toured Australia in December 2017 he invited Plum and her family to a show and met her beforehand.

Plum thanked him for his contribution and McCartney told her: "No worries, it's a great song."
Lyrics
I woke up this morning
And never felt so new
Never felt so new
And the day was dawning lying next to you
Lying next to you

I didn't wanna go home
I didn't wanna go home
But I had to
Yes I had to

I went out this morning and got the morning train
He was calling out your name, calling out your name
Your name, your name, your name, your name
Calling out your name

Everything I eat everything I see
Everything I do
I was made for you
The world was made for you
I was made for you

Feels like I'm writing a love song to you
To you
I hope its never

I know walking I just keep on talking
Everything I do I want to tell to you
And Yes I've been there walking
Yeah no keep on talking
Talking to myself
Talking to you

The world was made for you
The world was made for you
Everything I do, I do it all for you

Everything I see
The sparrows in the trees
In the morning breeze
I for you and me

The world was made for you
My legs and limbs were made for you
My lips and hips were made for you
My mouth and south were made for you
Morning rain the feeling of my warm embrace
My eyes were made for you
I was made for you
I was made for you
I was made for you
Officially appears on
---
Official album • Released in 2019
3:30 • Studio version • A
Videos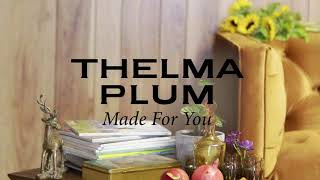 Album • Better In Blak
Live performances
Paul McCartney has never played this song in concert.