Album

This song officially appears on the McGear Official album.
Related sessions
This song has been recorded during the following studio sessions
---
---
Spread the love! If you like what you are seeing, share it on social networks and let others know about The Paul McCartney Project.
Song facts
'Leave It' was a big hit.

It was yes, it went across Europe and America. We brought it out at the time of the album. I think it went out first and then we followed up with the album. But they always played that one when we went to America and Europe did telly and that sort of thing.

I did "Leave It" on Top of the Pops and in the room next to me was Brian Ferry. It came to the thing and I said look to the BBC people. There we used to be an advert the Sandam and Port Man. He had this big cloak on and black hat, very stylish. I said "I want to be the Sandam and Port Man. I've got the hat, it is a beautiful velvet type of hat and I need the coat." The BBC said "Look, we haven't got one in Wood Lane television centre but we are trying for you. We are trying to get it somewhere else." Just before transmission, just before it went out I said "Where's my coat?" I said "Really, I can't do it without the coat, just to go in there with a hat. It will look stupid. As they said "Hold on, hold on here it is." I said "Let's, get it on." They said "Mike you are going to love where it came from." I said, "Let's get it on. The show is going to start in a second. They said "Mike, you are going to love.. " I said "Why?" They said "We got it from Elstree Film Studios." I said "And, so." They said "Look in the label. So I looked in the label, just before I put it on and went in front at the Top of the Pops and sang "Leave it". There inside the label was "Christopher Lee", it was Dracula's coat.

Do you like the false end there? DJs when it first came out and didn't know, it came back and suddenly it would blow their heads off. So they hated it until they got used to it, that lovely false tab on the end and I like that.

Mike McCartney / McGear – From The Strange BrewMike McGear McCartney – The Strange Brew, 2016
Last updated on June 28, 2021
Officially appears on
---
---
Official album • Released in 1974
---
Official album • Released in 1974
Bootlegs
---
---
Videos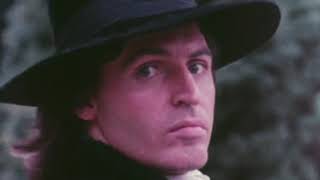 Album • McGear (2019)
Live performances
Paul McCartney has never played this song in concert.