Spread the love! If you like what you are seeing, share it on social networks and let others know about The Paul McCartney Project.
Song facts
I was very happy to have played on one of his latest songs called 'My Gummy Just Kicked In'. We had a real fun session and he played me some of his new songs.

Paul McCartney – From Twitter / X, September 2, 2023
Buffett, just like Sir Paul, spends his summer in the Hamptons section of Long Island, New York. The two music legends have been friends for years, and Buffett had the McCartney's over to his house in the town of Sag Harbor last summer for dinner.

Jimmy talked about that dinner and said, "We went to sit down and Nancy was my dinner partner and Paul was down next to [my wife] Jane at the other end of the table with like 20 people on it. And when Nancy went to sit down she kind of stumbled a little bit and I said, 'Whoa, are you okay? You okay?' And she said, 'No, no, I'm okay. My gummie just kicked in.' There you go. And then I said, 'Can I have that line?' And then, from down at the end of the table I heard, 'Whoa, whoa, whoa Jim, Jim, what's going on up there?' It was Paul and I said, 'Stay down there. This is your wife and I working on this thing.'"

Buffett followed through and wrote a song he titled "My Gummie Just Kicked In." Jimmy sent it to McCartney, who loved it. Jimmy asked him if he wanted to play on it. But McCartney initially declined, saying he had too much going on. Then a couple of months ago, while McCartney was working on his new album in Los Angeles, he called Buffett.

Jimmy talked about that phone call: "He said, 'You know, if you need somebody to play bass…' I wanted to say, 'Nah, I got somebody else.' That was my first thought. going, 'It's okay, but…' I got to be very honest because at times you go, 'That's Paul McCartney in there playing on your song.'"

From Paul McCartney and Jimmy Buffett collaborate on new song | Big 95 | Big 95 Morning Show with Dewayne Wells (iheart.com), July 18, 2023
Last updated on September 9, 2023
Officially appears on
---
Streaming • Released in 2023
---
Official album • Released in 2023
Videos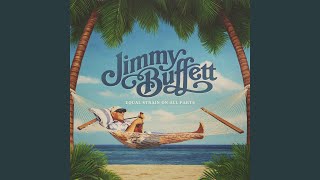 Album • My Gummie Just Kicked In
Live performances
Paul McCartney has never played this song in concert.