Spread the love! If you like what you are seeing, share it on social networks and let others know about The Paul McCartney Project.
Song facts
"Say Say Say" is a track from 1983 album "Pipes Of Peace".
Since their initial collaboration together on "The Girl Is Mine" in 1982, Michael has gone on to become one of the world's biggest stars, with worldwide hits like "Billie Jean" and "Beat It" to his name. Paul was full of praise for his new song writing partner: "He's great, he's got a great voice, he's got it really, so he's good to be around, and he's inspiring… Michael rang me up and said what are we going to do? He said 'Let's make hits!' So I said Yeah, OK, great, well come on over. He wanted to write with me, I think he was getting into a writing thing himself. These last couple of years he's written masses of stuff. So we sat down for an afternoon, and 'Say, Say, Say' was the first thing that we came up with, and we really just had fun… It's funny really, because sometimes you think well, you've got to be careful about musical chemistry, but occasionally, I just think — oh well, let's just see what happens. So I sat around with a guitar plonking chords, and came up with the original idea of the song, and Michael added and filled in a lot, a lot of words, and he had some ideas for arrangements and stuff. So it was quite a nice team effort, and it was a good change for me to work with someone like Michael, because he's hot."

From Club Sandwich N° 31, 1983
Paul McCartney about the origin of Say Say Say:
"He (Michael) rang me up, and I didn't believe it was him, so I said, "Who's this?" He said, 'Michael'. 'Are you sure… Michael who?!'. Anyway, we had a joke about that kind of thing, and he said, 'Yeah, I'd like to come over and write with you', so I said great. So he came over to England and we just sat down. I thought, well, it's not easy to just sit down with anyone you don't know and just write, start songwriting because you've got to get the chemistry right. But I thought, it is Michael – you know, I'll just try! If it doesn't work, we'll just throw it away …"

Paul McCartney – From paulmccartney.com, October 6, 2015
About the 2015 remix:
And now, 32 years after the original release, fans will have a fresh rush of excitement with a completely new mix of the track, prominently featuring alternative vocals from Paul and the late Michael which have never before been seen the light of day.

This version came about as Paul worked on the next stage of his extensive reissue collection – the Grammy Award-winning Paul McCartney Archive Series – earlier this year. While working on the remasters for 1983's Pipes Of Peace album and accompanying bonus material at Abbey Road Studios in January 2015, Paul was listening to an instrumental remix of 'Say Say Say' by DJ John 'Jellybean' Benitez when he recalled there were unused vocals.

The original multi-track masters were located and Paul's Chief Engineer at his studio in Sussex, Steve Orchard, along with Paul fused the unheard recordings to the Jellybean mix. The extended track – which stretches to seven minutes compared to the original single's 3 minutes 56 seconds – was then given a further polish with a remix by Mark 'Spike' Stent, whose extensive resume' includes working with Taylor Swift, Lady Gaga and Coldplay.

Orchard says: "Paul remembered that there were two unused lead vocal performances by Michael and himself. He said we should try putting the unused lead vocals onto the Jellybean mix. The Jellybean mix is a 12″ and is much longer than the original version. It was originally made by making edit sections of the song with different instruments being muted to make up new sections and then spliced together.

"I needed to edit and arrange the alternative lead vocals to fit the 12″ format. We then rearranged the vocal sequence and inverted the original performance so that Michael opened the first verse instead of Paul, to give the song a different take to the original version. Then we added additional backing vocal parts from the original multi-track to further enhance the instrumental mix. Paul then said it would be great to get Spike Stent to mix the new version of the track to give the song a new vibe."
"Say Say Say [2015 remix]" music video
"Say Say Say [2015 remix]" music video – behind the scenes
Last updated on February 24, 2021
The book "The Lyrics: 1956 to the Present", published in 2021, covers Paul McCartney's early Liverpool days, the Beatles, Wings, and solo careers, by pairing the lyrics of 154 of his songs with first-person commentaries of the circumstances in which they were written, the people and places that inspired them, and what he thinks of them now.
"Say Say Say" is one of the 154 songs covered.
Lyrics
Say, say, say what you want
But don't play games, with my affection.
Take, take, take, what you need
But don't leave me with no direction

All alone I sit home by the phone
waiting for you baby
Through the years how can you stand to hear
My pleading for you dear?
You know I'm crying
Oo oo oo oo

(Now) go go go, where you want
But don't leave me here forever
You you you, stay away
So long girl I see you never.

What can I do girl, to get through to you?
'Cause I love you baby
standing here baptised in all my tears,
baby through the years
You know I'm crying
Oo oo oo oo

You never ever worry, and you never shed a tear
You're saying that my love ain't real
Just look at my face, these tears ain't drying.

You you you can never say
That I'm not the one who really loves you
I pray, pray, pray everyday
That you'll see things girl, like I do.

What can I do girl, to get through to you?
'Cause I love you baby
Standing here baptised in all my tears
Baby through the years, you know I'm crying
Oo oo oo oo

Say say say…
Films
---
1983 • For Paul McCartney • Directed by Bob Giraldi
---
2015 • For Paul McCartney • Directed by Ryan Heffington
---
Videos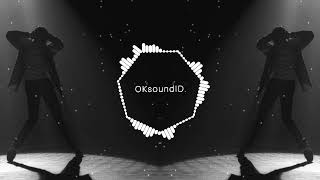 Album • Say Say Say (DJesus Edit)
Live performances
Paul McCartney has never played this song in concert.
Going further
---
Paul McCartney: Music Is Ideas. The Stories Behind the Songs (Vol. 1) 1970-1989
With 25 albums of pop music, 5 of classical – a total of around 500 songs – released over the course of more than half a century, Paul McCartney's career, on his own and with Wings, boasts an incredible catalogue that's always striving to free itself from the shadow of The Beatles. The stories behind the songs, demos and studio recordings, unreleased tracks, recording dates, musicians, live performances and tours, covers, events: Music Is Ideas Volume 1 traces McCartney's post-Beatles output from 1970 to 1989 in the form of 346 song sheets, filled with details of the recordings and stories behind the sessions. Accompanied by photos, and drawing on interviews and contemporary reviews, this reference book draws the portrait of a musical craftsman who has elevated popular song to an art-form.
---
http://www.nme.com/blogs/nme-blogs/exclusive-behind-the-scenes-of-paul-mccartney-and-michael-jacksons-new-say-say-say-remix-video