Release date:

Mar 24, 2023
Timeline
Album
Mar 24, 2023
• "Say Say Say (DJesus Edit)" by Kygo released globally
---
More from year 2023
Spread the love! If you like what you are seeing, share it on social networks and let others know about The Paul McCartney Project.
Hide track details
Track list
Disc 1
---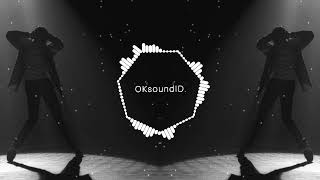 About
From Kygo Remakes Michael Jackson & Paul McCartney's 'Say Say Say': Listen – Billboard:
[…] The project was a year in the making, with the Norwegian producer and his team reaching out to the respective artist teams in 2022.

"It's no secret that I love working with iconic vocals from the '80s, and 'Say Say Say' was one that I really wanted to work on," Kygo tells Billboard. "We initially got in touch with Paul McCartney's team and Michael Jackson's estate over a year ago to get approval and the stems to start working on an idea."

After getting this greenlight, Kygo was sent the stems of the song and, he says, "started on an idea that I liked, which took a few days. Overall, it took a few months to get it to the final version."

"It's the same process that I use on all my remixes," he adds, "which starts by stripping back some of the original production then trying new melodies and ideas with the vocals."

Indeed, this remake begins with an isolated chop of Jackson's voice, before slipping into McCartney's first verse, then stripping down most of the production to spotlight Jackson's voice before going full Kygo by adding some emphatically hit piano chords and a chorus composed of chopped up vocals from the two masters in addition to some weighty, funky synth.

"I feel like it has some great added energy and brings a masterpiece from 1983 into 2023, which is exactly what I was trying to achieve," the producer says. […]
Excited to finally announce that my remix of Paul McCartney & Michael Jackson's "Say Say Say" is out Friday! I had so much fun making this one and have been playing it in my sets for a few months now. Can't wait for everyone to hear it

Kygo – From Instagram, March 27, 2023
From Paul McCartney Earns His First Hit On Billboard's Dance Charts (forbes.com):
Paul McCartney is back on the Billboard charts this week with a new hit that helps him accomplish something he's never done before–which is hard to believe is still possible at this point for someone so successful.

The former Beatle debuts on two of Billboard's dance charts with a new single titled "Say Say Say." This is a remarkable achievement for the superstar, who has never before appeared on either of the two charts mentioned below during his illustrious six-decade-long career.

"Say Say Say" is an updated version of the song McCartney originally released with Michael Jackson in 1983. This time around, McCartney and Jackson are both credited, along with producer Kygo, who created the accompanying music for the original vocals. The new version is a fast-paced dance number that has clearly resonated with fans and listeners and introduced the cut to a new generation.

The new version of "Say Say Say" opens at No. 16 on the Hot Dance/Electronic Songs chart, which ranks the most popular tracks in the U.S. that fall under those two genres. The list takes into account streams, sales, and radio play. McCartney earns the second-highest start of the frame on the tally, behind only Bebe Rexha's "Call on Me."

The same song also opens on the Dance/Electronic Digital Song Sales chart, which looks specifically at pure purchases of tunes in these genres. "Say Say Say" debuts at No. 12 on this ranking, starting slightly higher than its debut on the Hot Dance/Electronic Songs chart. The trio still comes in second, however, as Ava Max's song "Cold as Ice" earns the honor of the top debut of the week by opening at No. 5.

It is worth noting that while McCartney is new to both of these charts, he has made it to Billboard's other two dance-focused rankings in the past. The legendary singer-songwriter has placed a trio of tunes on the Dance Club Songs chart, including the original version of "Say Say Say" back in the '80s. He has also landed on the Dance/Mix Show Airplay chart once, alongside Kanye West and Rihanna on "FourFiveSeconds" in 2015.
Last updated on April 20, 2023