Spread the love! If you like what you are seeing, share it on social networks and let others know about The Paul McCartney Project.
Song facts
From Wide Prairie liner notes:
When a B-side was required for the release of Seaside Woman, Linda and I whipped up this witty little ditty. Its lighthearted flavour exemplifies Linda's attitude to life. Amongst her favourite sayings was "don't make so much of it".
Last updated on November 5, 2016
Lyrics
Came for a weekend
Ended in a hate joke
That's when I heard
The B-Side to Seaside
More than an A-Side
Less than a C-Side
My little B-Side
B-Side to Seaside
More than an A-Side
Less than a C-Side
My little B-Side
B-Side to Seaside
Into the offside
Onto the outside
My little B-Side
B-Side to Seaside
Videos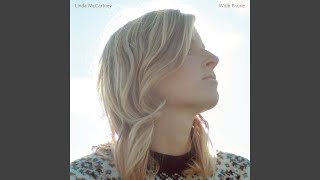 Album • Wide Prairie
Live performances
Paul McCartney has never played this song in concert.
Going further
---
Paul McCartney: Music Is Ideas. The Stories Behind the Songs (Vol. 1) 1970-1989
With 25 albums of pop music, 5 of classical – a total of around 500 songs – released over the course of more than half a century, Paul McCartney's career, on his own and with Wings, boasts an incredible catalogue that's always striving to free itself from the shadow of The Beatles. The stories behind the songs, demos and studio recordings, unreleased tracks, recording dates, musicians, live performances and tours, covers, events: Music Is Ideas Volume 1 traces McCartney's post-Beatles output from 1970 to 1989 in the form of 346 song sheets, filled with details of the recordings and stories behind the sessions. Accompanied by photos, and drawing on interviews and contemporary reviews, this reference book draws the portrait of a musical craftsman who has elevated popular song to an art-form.