Spread the love! If you like what you are seeing, share it on social networks and let others know about The Paul McCartney Project.
Song facts
From Wikipedia:
"Mean Woman Blues" is a 12-bar blues song written by Claude Demetrius. It was recorded by Elvis Presley as part of the soundtrack for his 1957 motion picture, Loving You. Presley also released the song on Side 2 of a four-song EP record. The Elvis Presley version of "Mean Woman Blues" went to #11 on the R&B charts.

In 1959, Cliff Richard and The Shadows recorded a studio version on their Cliff Sings album.

1950s rockabilly artist Glen Glen from Los Angeles recorded a version of this song for England's Ace label which was released on the album "Everybody's Movin' Again" (ACde CD Ch403, scan # 029667140324) using the same musicians from his 1950s Era records.

In 1963, the song was recorded with "Blue Bayou" as a 45rpm single by Roy Orbison that went to #5 on the Billboard Hot 100 music charts.

Jerry Lee Lewis made his version of the song in the live album Live at the Star Club, Hamburg. He also recorded it in 1957 and this was the b-side to the UK release of his hit "Great Balls of Fire." Jerry Lee's version differed a lot lyrically to the Claude de Metrius composition. Roy Orbison's version used the lyrics from the Lewis version. […]
From The Beatles Rarity:
[…] "Mean Woman Blues" is a 12-bar blues song recorded by Elvis Presley for the 1957 soundtrack to his movie Loving You. It's possible that the reason this song was excluded [from the "Unplugged" album] was that it was considered a "warm-up" number – since it was actually the show opener. It did actually get a release though as a b-side to a 1993 promo-only CD single released in the U.K. for Paul's Off The Ground number "Biker Like An Icon." It's never been released in the U.S. or commercially anywhere […]

Extra info: Paul has a few other known performances of "Mean Woman Blues" from the early nineties. He included it in a show on May 10th, 1991 at "The Mean Fiddler" in Harlesden (a district of London), U.K. and also as part of his soundcheck for a gig in Winnipeg, Canada on May 21, 1993.
Last updated on September 22, 2016
Lyrics
I got a woman,
Mean as she can be
I got a woman,
Mean as she can be
Sometimes I think
She's almost mean as me

A black cat up and died of fright
'Cause she crossed his path last night
Oh, I got a woman
Mean as she can be
Sometimes I think
She's almost mean as me

She kiss so hard, she bruise my lips
Hurts so good, my heart just flips
Oh, I got a woman
Mean as she can be
Sometimes I think
She's almost mean as me

The strangest gal I ever had
Never happy 'less she's mad
Oh, I got a woman
Mean as she can be
Sometimes I think
She's almost mean as me

She makes love without a smile
Ooh, hot dog that drives me wild
Oh, I got a woman
Mean as she can be
Sometimes I think
She's almost mean as me
Officially appears on
---
Videos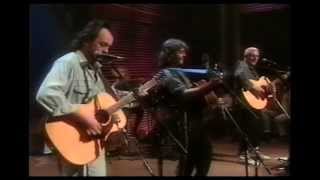 Concert • Jan 25, 1991 in Wembley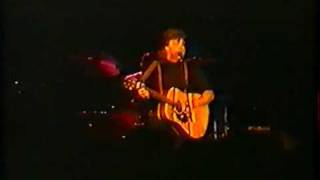 Concert • Jul 24, 1991 in Copenhagen