Spread the love! If you like what you are seeing, share it on social networks and let others know about The Paul McCartney Project.
Song facts
From Wikipedia:
"Pretty Little Head" is a song by Paul McCartney, cowritten by McCartney, and 10cc guitarist Eric Stewart. The track is on his sixth studio solo album Press to Play. The track was McCartney's 38th single, and his first which failed to chart, so, in an attempt to boost sales, he released his first ever cassette single. It still failed to reach the top 75.

Release

The single was released at a length of 3:50 on the 7″ release (remixed by Larry Alexander), and as a 6:56 remix (mixed by John Potoker) on the 12″ release on the same day, 27 October 1986, and an extra track, "Angry", was added to the 12". The cassette version was the same as the 12″, and was released on 17 November 1986. Both of these lengths are different from the album version, which has a length of 5:14. (See Press to Play).

"Write Away", the single's B-side, is included only on the CD release of the album, resulting in the back of the single listing the A-side as "From the album" and the B-side as "From the compact disc".

Video

A music video, directed by Steve Barron, was recorded for the song, which features a girl running away from home after she witnesses her parents in an argument; she then finds herself in a big city. The girl is actress Gabrielle Anwar. McCartney appears only in a short cameo role, which he filmed in London on 18 October 1986. The beginning of the video contains an excerpt from "She's Leaving Home," a Beatles song written and performed in 1967, for the Sgt. Pepper's Lonely Hearts Club Band album.

Reception

Reviews of the song, and the album as a whole, were mixed. The song has been described as "wild, hi-tech experimentation", and as "computer-laiden, spacey-sounding, boomey-drumming", while Rolling Stone magazine described it as "dreamily abstract".
From "
Club Sandwich 42 – Autumn 1986
":
More eccentricity. Paul's voice is transformed, sounding deep and unrecognisable; the only lyrics which jump out at the listener are in the chant of 'Ursa Major/Ursa Minor', but it hardly matters as the whole performance is charged with an otherworldly atmosphere. Paul explains how this was achieved: "I had a new studio, a new producer, a new songwriting partner, so I wanted to try something different… For a long while 'Pretty Little Head' was an instrumental. I drummed on it, Jerry played vibes, Eric played keyboards, so we all switched roles to send us off in a different direction."
Last updated on May 2, 2020
The book "The Lyrics: 1956 to the Present", published in 2021, covers Paul McCartney's early Liverpool days, the Beatles, Wings, and solo careers, by pairing the lyrics of 154 of his songs with first-person commentaries of the circumstances in which they were written, the people and places that inspired them, and what he thinks of them now.
"Pretty Little Head" is one of the 154 songs covered.
Lyrics
Hillmen, hillmen, hillmen, hillmen.
Oh, oh. Oh, oh.
Hillmen come down from the lava.
Forging across the mighty river flow. Oh, oh.
Always forever, only so you don't worry
Your pretty little head.

Ursa major….. ursa minor…..

Hillmen, hillmen, hillmen, hillmen.
Oh, oh. Oh, oh.
Hillmen bring garments, spices.
Carrying trinkets, silk and precious stones. Oh, oh.
Exotic legends,
Only so you don't worry
Your pretty little head.

Hillmen, hillmen, hillmen, hillmen,
Oh, oh. Oh, oh.
Hillmen are sworn to allegiance,
Living a life of silent dignity, Oh, oh
For your protection,
Only so you don't worry
Your pretty little head.

Ursa major….. ursa minor…..
The hillmen…..
Living in the higher reaches.
Films
---
1986 • For Paul McCartney • Directed by Steve Barron
Videos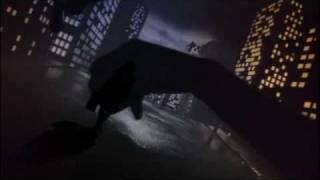 Album • Press To Play (LP version)
Live performances
Paul McCartney has never played this song in concert.