UK release date:

Sep 04, 2015
Timeline
Single
Sep 04, 2015
• "Love Song to the Earth" by Various Artists released in the UK
---
More from year 2015
Spread the love! If you like what you are seeing, share it on social networks and let others know about The Paul McCartney Project.
Hide track details
Track list
Disc 1
---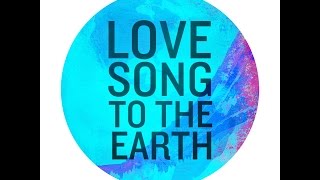 About
From paulmccartney.com, September 4, 2015:
Internationally renowned artists have come together to record a song to raise awareness about climate change and  support the United Nations' call for a meaningful, universal, global climate change agreement to be signed by governments in December.

Along with Paul, 'Love Song to the Earth' features performances by Jon Bon Jovi, Sheryl Crow, Fergie, Colbie Caillat, Natasha Bedingfield, Leona Lewis, Sean Paul, Johnny Rzeznik, Krewella, Angelique Kidjo (a UNICEF Goodwill Ambassador), Kelsea Ballerini, Nicole Scherzinger, Christina Grimmie, Victoria Justice and Q'Orianka Kilcher.

The artists, producers and directors of the Love Song project – as well as Apple – are donating their respective proceeds to Friends of the Earth US and the United Nation Foundation. 

The artist who feature on 'Love Song to the Earth' are asking their fans to "Share the Love Song" and "Take Climate Action Now" by signing a petition that will be delivered to world's leaders at the beginning of the climate conference. 

'Love Song to the Earth' is exclusively available worldwide on  iTunes  and Apple Music Via Connect Today.

About the UN Foundation:
The United Nations Foundation links the UN's work with others around the world, mobilizing the energy and expertise of business and non-governmental organizations to help the UN tackle issues including climate change, global health, peace and security, women's empowerment, poverty eradication, energy access, and U.S.-UN relations.

About Friends of the Earth US:
Friends of the Earth U.S. fights to create a more healthy and just world. Our current campaigns focus on promoting clean energy and solutions to climate change, ensuring the food we eat and products we use are safe and sustainable, and protecting marine ecosystems and the people who live and work near them. Friends of the Earth U.S. are engaging citizens on the top environmental issues of our time through Earth HQ . Friends of the Earth U.S. is a member of Friends of the Earth International, a global network representing more than two million activists in 76 countries.

About The Climate Reality Project:
The Climate Reality Project is one of the world's leading organizations dedicated to mobilizing action around climate change. With a global movement more than 5 million strong and a grassroots network of trained Climate Reality Leaders, we are spreading the truth of the climate crisis to communities everywhere and creating cultural momentum to solve it. Former Vice President and Nobel Laureate Al Gore is the Founder and Chairman of The Climate Reality Project. 
Last updated on February 21, 2021