Related sessions
This song has been recorded during the following studio sessions
---
---
---
---
Spread the love! If you like what you are seeing, share it on social networks and let others know about The Paul McCartney Project.
Song facts
"Blue Moon of Kentucky" is a bluegrass song written by Bill Monroe in 1946. Paul McCartney officially released a live performance of this song on his 1991 Unplugged album.
Before that, "Blue Moon of Kentucky" was part of the set list for the 1972 Wings Over Europe tour. A live performance from this tour was released in 2018 on Wings Over Europe (an album released as a bundle with the Wings / Red Rose Speedway boxset).
Worth noting as well, in 1995, Paul McCartney, George Harrison, and Ringo Starr performed a version of it, released on the Bonus DVD of the Beatles Anthology video series.
From Wikipedia:
"Blue Moon of Kentucky" is a waltz written in 1946 by bluegrass musician Bill Monroe and recorded by his band, The Blue Grass Boys. The song has since been recorded by many artists, including Elvis Presley.

"Blue Moon" is the official bluegrass song of Kentucky. In 2002, Monroe's version was one of 50 recordings chosen that year by the Library of Congress to be added to the National Recording Registry. In 2003, CMT ranked "Blue Moon" #11 on its 100 Greatest Songs in Country Music. […]

The song, described as a "bluegrass waltz", had become a nationwide hit by 1947 and also became enormously popular with other bluegrass, country, and early rockabilly acts. Although the song was revered by the Grand Ole' Opry and others, Carl Perkins played an uptempo version of this song in his early live performances. […]

In 1995, the remaining Beatles – Paul McCartney, George Harrison, and Ringo Starr – performed an impromptu 4/4 version of the song that was eventually released on the Bonus DVD of The Beatles Anthology video release. McCartney had earlier performed and released the song in 1991 as part of his appearance on MTV Unplugged. […]
I originally heard the Elvis version, uptempo and echoey, then later I heard the Bill Monroe original, a slower waltz version, and loved his nasal delivery. I also saw him doing it on telly, in America, a couple of times. So I thought, for Unplugged, that it would be nice to do his version first and then go into the uptempo Elvis one.

It's a song from way back that I had confidence in singing, and that's often enough to choose it for an act. It's funny – I never meant to record it, but I did it on the early Wings tours, which we recorded, and now this, which we've released, and it's become a bit more important than I intended it, really. But that's OK.

Paul McCartney, from Club Sandwich 58, Summer 1991
Though he has never before released it on records, McCartney followers in the right place at the right time will recall this one cropping up during Wings' initial (1972) low-key jaunts around British universities and European cities. Though written by Bill Monroe at the end of 1946 – at which time, plucking his mandolin and backed by his Blue Grass Boys, he taped the first recording – the best know version was cut by an echo-drenched Elvis Presley in only his second Sun Studio session, 6 July 1954. Ray Charles, the Tornados and Al Kooper are among those who have since committed it to disc.

From Unplugged liner notes
Last updated on July 7, 2019
Lyrics
Well blue moon of Kentucky
Keep on shining
Shine on the one that's gone and left me blue
Well blue moon of Kentucky
Keep on shining
Shine on the one that's gone and left me blue
Well, it was on one moonlight night
Stars shining bright
Wind blowin' high
My love said good-bye
Blue moon of Kentucky
Keep on shining
Shine on the one that's gone and left me blue

Well, it was on one moonlight night
With the stars shining bright
Wind blowin' high
My love said good-bye
Blue moon of Kentucky
Keep on shining
Shine on the one that's gone and left me blue

Well blue moon, yeah blue moon, yeah blue moon
Keep shining bright
Well blue moon
Keep on shining bright
Bring my baby back tonight
Yeah blue moon keep shining bright

I said blue moon of Kentucky
Keep on shining
Shine on the one that's gone and left me blue
I said blue moon of Kentucky
Keep on shining
Shine on the one that's gone and left me blue

Well, it was on that moonlight night
With the stars shining bright
Wind blowin' high
My love said good-bye
Blue moon of Kentucky
Keep on shining
Shine on the one that's gone and left me blue
Yeah shine on the one that's gone and left me blue
Officially appears on
---
---
Videos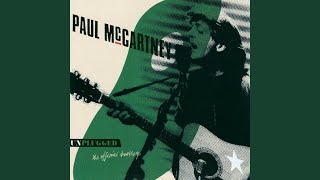 Album • Unplugged (The Official Bootleg)