Album

This song officially appears on the New Official album.
Timeline

This song has been officially released in 2013
Related sessions
This song has been recorded during the following studio sessions
---
---
---
Spread the love! If you like what you are seeing, share it on social networks and let others know about The Paul McCartney Project.
Song facts
"Everybody Out There" is a song from 2013 album "NEW", produced by Giles Martin.
I have been doing a lot of touring. I've been down to South America, been in North America, Europe. When you go to places, it's a football crowd. They got their own chants. You're hearing like 60,000 people doing this, it's a great noise. So you come to write, then you start to think wait a minute I've got a little thing in here that they can sing and what if I then said 'Everybody out there!'. Then I am connecting immediately to the audience. And then what else are you going to say. So it was like 'You wanna make a difference?' 'Stand in a line, if you haven't got any time I'll give you some of mine.' There's a little message on that one.

Paul McCartney
One day at Air. I think we did the whole thing in 3.5 or 4 hours. Even Paul was getting exhausted at the end of it. And we finished around about 7 o'clock at night. And we've done the song and that was it. He said to me we were working at Beatles pace.

Giles Martin
When we did Everybody Out There, we'd basically done the whole thing in six hours, from start to finish. Paul looked at me at the end and went, 'Wow that WAS LIKE Beatles pace!

Giles Martin
Last updated on May 28, 2019
Lyrics
Hey, everybody out there
You know what it's like
If you haven't got a life
When you haven't got a life

Hey, do you want to make a difference
Well stand in a line
If you haven't got the time
I can give you some of mine

There but for the grace of God go you and I
We're the brightest objects in the sky
There but for the grace of God go you and I
Do some good before you say goodbye

Hey, I was trying to remember
How bad it was then
When you didn't have a friend
When you didn't have a friend

Hey, everybody out there
Woah-o-o-oh
Everybody out there
Hey, everybody out there
Woah-o-o-oh
Everybody there

There but for the grace of God go you and I
We're the brightest objects in the sky
Remember there but for the grace of God go you and I
Do some good before you say goodbye

Hey, everybody out there
Woah-o-o-oh
Oh, talk to me
Woah-o-o-oh
I can't hear ya
Woah-o-o-oh
Woah yeah, yeah, yeah, yeah
Woah-o-o-oh, hey
Everybody out there
Woah-o-o-oh
I know what it's like
Woah-o-o-oh

I know what it's like
Woah-o-o-oh
Everybody out there
Woah-o-o-oh
I can't hear you
I can't hear you
Woah-o-o-oh
Everybody out there
Videos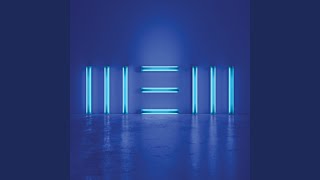 Album • New (Collector's Edition)