Spread the love! If you like what you are seeing, share it on social networks and let others know about The Paul McCartney Project.
Song facts
"I Want to Come Home" was written and recorded by Paul McCartney for the 2009 film "Everybody's Fine", and released as a single in online music stores on December 8, 2009, during the week before the film's theatrical release.
I was just asked, through my office, if I wanted to do a song at the end of a new film that was coming out. That was starring Robert De Niro. And I said, "Yeah, I'm interested". So it's really the same old story, it was a phone call. When I was shown the film, originally, it was in a little viewing theatre in Soho. And I was kind of on my own. And so I was just watching the film, enjoying it. And thinking "Oh, if I'm going to do a song, what might it be?" Not really getting ideas, but just getting an atmosphere. And they'd laid in "Let It Be", unbeknown to me, sung by Aretha Franklin. So I'm going "ah okay, yeah, this would be really easy, I can write another Let It Be, and I can sing like Aretha Franklin, thank you director, throwing me such a curveball". And I thought, well, there's no way I can do that. So I left the viewing theatre, thinking it was a nice film by but I'd probably get to pass on this. But later that evening, I got a little idea. So I put down a little bit of an idea, and it grew from there. And I thought I can do something. I try and do music and lyrics together. Normally, I have a kind of rough idea of what might work. And the original song was a little bit different. But I found a little bit in the middle of it, which was sort of "for too long, I was out of my home". And so that sounded like the start of a song. And so I started to work around that… "For so long, I was out in the cold". So that's where it started. And then I just developed it from that words and music. But that little beginning of the verse was what led me forward. So I thought, "okay, now I sort of know what I'm doing". And then I finished it. And I thought, you know what, this could work.

Paul McCartney – From the special features of the film "Everybody's Fine."
In my mind, what they wanted at the end of this film is a song from me, not so much a piece of the score. And that was like one of the questions I had to work out, am I just going to go segway seamlessly from Dario's score, and I just happen to start singing, or am I going to actually let his score finish? And then I come in with something that is like recognizably to be a song. So that was what I decided to do in the end. And I said to Dario, "no, I want that to happen". After Bob De Niro's last line ("your family is making its way in the world. And you can be proud of the children and their achievements. And if you were to ask me, I would have to say in all honesty, everybody's fine. Everybody's fine"), I'd like then my record to kind of unfold, and then work its way to the end credits. It would just be the kind of emotional end of the movie. Originally I had this song as a very simple me and pianos, a little bit of bass and drums, acoustic guitar, and then I started to think it might be good with a bit of orchestration. I talked to the director, who told me that he'd been using Dario Marinelli. And I knew of Dario's work. So I thought it'd be nice for me to use him rather than get some other orchestrator. So Dario and I just talked, I went to his house, in Highbury, offered to tidy his garden up for him. It's just a little bonus. It still needs tidying up, by the way, Dario!

Paul McCartney – From the special features of the film "Everybody's Fine."
It was going very well. And we decided to basically throw everything at it, and just see what happened. And in fact, we threw too much at it. So and he did a demo on a synth. But then we thought, "No, we've put too many notes or too much in it". So it was like in Amadeus, the film, when the king sort of says "too many notes". So we had another meeting where I can express that to him, I said "I think we're going to simplify it, and what we do is, we keep just a kind of solo voices like a cello, or like just a couple of violins before we go to the big orchestra". So it kind of stays quite intimate, and not too overblown. Just trying to keep the simplicity of the song. Once we got that together after a couple of meetings, we thought "Okay, I think we just got it right now". So we came here to AIR London. And this morning, we did the session, and I think they played great, everyone played very well, the soloists and the ensemble. And so we're just about to mix it now. And it's been great.

Paul McCartney – From the special features of the film "Everybody's Fine."
I could definitely identify to Robert De Niro's part, because I have grown-up kids who've got their own families. And so, you know, what happens first of all is you say "Hey, kids, let's all have Christmas together". And while they're younger, it's like "yeah, of course", you know, but when they get a bit old, and they've got their own kids and got their own husband, then it's kind of "well, you know, we would like to have our first family Christmas together on our own", and you've got to deal with that. It's like, "yeah, okay, I understand".

Paul McCartney – From the special features of the film "Everybody's Fine."
From USA Today:
Watching an early screening of Everybody's Fine, Paul McCartney felt a tug of familiarity when a widower portrayed by Robert De Niro hits the road to visit his scattered children after they cancel a weekend gathering. "The De Niro character inspired me," McCartney says. […] "I can very much relate to a guy who's got older children, who happens to have lost his wife, the mother of those children, and is trying to get them all together at Christmas. I understand that. When your kids grow up and have families of their own and inevitably turn to you and say, 'Do you mind? We'd like to have our own little family Christmas,' it's a difficult thing. It's a big turning point. Like in the movie, you work around it."

During the private screening, McCartney was warming up to the idea of composing a song for the "fabulous, quite emotional, good family movie." His anxiety stirred near the end, where writer/director Kirk Jones had inserted a place holder, Aretha Franklin's version of Let It Be.

"I thought, 'Holy cow, I can't do this,' " McCartney says by phone during a drive to London. "Sure, write another Let It Be? I was thinking of ringing him the next day and saying, 'I'm sorry, it's too big a task.' That evening, I had a spark of an idea. I started playing on the piano, and later I woke up in the night and thought, 'I know how this goes.' I spent a little time putting it down on the cassette. The next day, instead of saying, 'I can't do it,' I decided, 'I'm going to have a go at this.' "

It's the first original film song he has written since the title track for 2001's Vanilla Sky. He also wrote Spies Like Us (1985) and Live and Let Die (1973).

"That's it," says McCartney, who was initially drawn to Everybody's Fine by the strong cast. "I don't do much. I find it a bit intimidating. It's a different world, and the fear is that either your song will be rejected or the film won't go out. Thanks a lot. It's very much out of your hands. You have to cross fingers and toes."

He made a rough demo at his home studio, and then the former Beatle […] agreed to tweak Come Home to suit Jones.

"He had a couple of notes for me," McCartney says. "The song used to start quite abruptly. He wanted a little intro. OK, I agreed with that."

He collaborated with composer Dario Marianelli on orchestrations, resulting in an intimate ballad with piano, guitar and spare strings. […]
From For Whom The Bell Tells, November 23, 2009:
Paul has recorded a brand new song for a new film starring Robert De Niro, Drew Barrymore and Kate Beckinsale, called 'Everybody's Fine'. Paul specially recorded '(I Want To) Come Home' after attending an early screening of the film.

The press office went to an early preview screening last week to get a feel for the project and, in our opinion, this movie is a smash! It has HIT written all over it in massive capital letters. We won't give too much away but the basic plot is about a widower (De Niro) embarking on a road trip to catch up with his grown up children and their lives in order to complete one simple mission – to get his family all together round the same table for Christmas. His kids are forever telling him "Everything's Fine", but he soon discovers it's not quite the case. The film ends with '(I Want To) Come Home starting up before the final credits and providing the perfect backdrop to a film that explores many different areas of family life and relationships. The track opens with just Paul at the piano, intimately singing lyrics that fit De Niro's character; 'For so long I was out in the cold and I taught myself to believe every story I told', before he's joined by strings and the track starts to build. On first listen it reminded us of 'Chaos and Creation In the Backyard', which is, peradventure, one of our very favourite solo albums, so we were happy. Paul collaborated on the orchestrations with composer Dario Marianelli and we think the results are spectacular.

Talking about his involvement Paul told us, "I could definitely identify with Robert De Niro's character because I have grown-up kids who have their own families."

Stuart Bell
Last updated on April 4, 2021
Lyrics
For so long I was out in the cold,
and I taught myself to believe every story I told.
It was fun hanging over the moon, heading into the sun,
but it's been too long.
Now I wanna come home.

Came so close to the edge of defeat.
But I made my way in the shade, keeping out of the heat.
It was fun shooting out of the stars, looking into the sun,
but it's been too long.
Now I wanna come home.

Home.
Where's there's nothing but sweet surrender,
to the memories from afar.
Home.
To the place where the truth lies waiting,
we remember who we are.

For too long I was out on my own.
Every day I spent trying to prove I could make it alone.
It was fun hanging over the moon, heading into the sun,
but it's been too long.
Now I wanna come home.

Home.

For so long I was out in the cold,
but I taught myself to believe every story I told.
It was fun hanging over the moon heading into the sun,
but it's been too long.
Now I wanna come home.

Yeah, it's been too long, now I want to come home.
Been too long, now I want to come home.
Officially appears on
---
Single • Released in 2010
3:34 • Studio version • A
Acoustic guitar, Backing vocals, Bass, Drums, Electric guitar, Piano, Tambourine, Vocals
Recording engineer
Horns, Strings
Orchestra conductor, String arrangement
Session

Recording:
Studio :

Hog Hill Studio, Rye, UK
Session

Recording:
Studio :

AIR Studios, London, UK
Credits & recording details courtesy of Luca Perasi • Buy Paul McCartney: Recording Sessions (1969-2013) on Amazon
Films
---
2009 • For Paul McCartney
Videos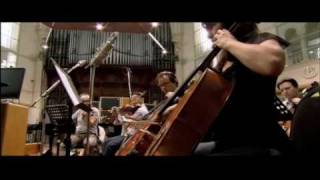 Album • (I Want to) Come Home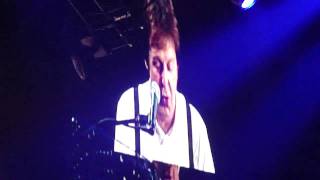 Concert • Dec 03, 2009 in Berlin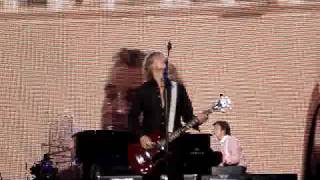 Concert • Dec 09, 2009 in Arnhem
Live performances
"(I Want To) Come Home" has been played in 11 concerts and 23 soundchecks.
Latest concerts where (I Want To) Come Home has been played
---
---
---
---
---
---