Spread the love! If you like what you are seeing, share it on social networks and let others know about The Paul McCartney Project.
Song facts
From Wikipedia:
"I've Just Seen a Face" is a song by the Beatles. It appeared on their 1965 United Kingdom album Help! and in the United States on the Capitol Records version of the Rubber Soul album.

Composition

"I've Just Seen a Face" was written by Paul McCartney (credited to Lennon–McCartney) and features McCartney on vocals. Before its recording, the song was briefly titled "Auntie Gin's Theme" after his father's youngest sister, because it was one of her favourites It is one of very few Beatles songs that lacks a bass track.

McCartney has stated, "It was slightly country and western from my point of view… it was faster, though, it was a strange uptempo thing. I was quite pleased with it. The lyric works; it keeps dragging you forward, it keeps pulling you to the next line, there's an insistent quality to it that I liked." Its lyrics sound effortless and conversational, but they also contain a complex sequence of cascading rhymes ("I have never known/The like of this/I've been alone/And I have missed") that is responsible for the song's irresistible propulsion. According to music critic Richie Unterberger of allmusic, "Several songs on 1964's Beatles for Sale, as well as "I'll Cry Instead" from A Hard Day's Night, had leaned in a country and western direction. But 'I've Just Seen a Face' was almost pure country, taken at such a fast tempo that it might have been bluegrass if not for the absence of banjo and fiddle." Music critic Ian MacDonald said the up tempo song "lifted the later stages of the Help! album with its quickfire freshness." Capitol Records chose it as the lead track for the US edition of Rubber Soul with the intent of giving the album a stronger acoustic feel, in step with the then-current folk-rock movement.

Recording

The song was recorded by the Beatles on 14 June 1965 at Abbey Road Studios in London in the same session with "Yesterday" and "I'm Down".

McCartney live versions

The song has remained a favourite of McCartney's as indicated by live performances during his solo career. It was one of only five Beatles numbers performed on his Wings Over America Tour in 1976. Post-Beatles live versions appear on the 1976 album Wings over America, on the 1991 album Unplugged (The Official Bootleg) and on the 2005 DVD, Live In Red Square. It was most recently played on his 2013-15'Out There' tour. […]
From The Usenet Guide to Beatles Recording Variations:
[a] mono 18 Jun 1965.
UK: Parlophone PMC 1255 Help! 1965.
US: Capitol T 2442 Rubber Soul 1965.
[b] stereo 18 Jun 1965.
UK: Parlophone PCS 3071 Help! 1965.
US: Capitol ST 2442 Rubber Soul 1965.
[c] stereo 1987.
CD: EMI CDP 7 46439 2 Help! 1987.

A voice can just be heard in the decay at the end of the song in mono [a] but not in [b] or [c]. The new mix [c] has reverb not found in [a] or [b]. Capitol added an unusual amount of echo to the mono mix [a].
Last updated on March 15, 2016
Lyrics
I've just seen a face
I can't forget the time or place
Where we just met

She's just the girl for me
And I want all the world
To see we've met
Mmm, mmm, mmm, mmm mmm mmm

Had it been another day
I might have looked the other way
And I'd have never been aware
But as it is I'll dream of her tonight
La, di, di, da di di

Falling, yes I am falling
And she keeps calling
Me back again

I have never known the like of this
I've been alone and I have missed things
And kept out of sight
For other girls were never quite like this
La, di, di, da di di

Falling, yes I am falling
And she keeps calling
Me back again

Falling, yes I am falling
And she keeps calling
Me back again

I've just seen a face
I can't forget the time or place
Where we just met

She's just the girl for me
And I want all the world to see we've met
Mmm, mmm, mmm, la di di

Falling, yes I am falling
And she keeps calling
Me back again

Falling, yes I am falling
And she keeps calling
Me back again

Oh, falling, yes I am falling
And she keeps calling
Me back again
Videos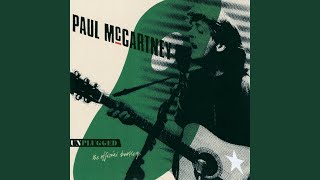 Album • Unplugged (The Official Bootleg)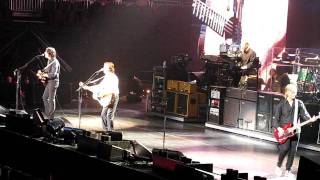 Concert • Aug 19, 2010 in Pittsburgh
Concert • Sep 30, 2015 in Hollywood