Album

This song officially appears on the Standard Time Official album.
Timeline

This song has been officially released in 1982
Sessions

This song has been recorded during the following sessions
Other songs from the "Back To The Egg" era
Spread the love! If you like what you are seeing, share it on social networks and let others know about The Paul McCartney Project.
Song facts
"Maisie" is a song written by Laurence Juber during his time with Wings in 1978. It has been initially recorded during the Back To The Egg sessions, with the then-current Wings line-up, including Paul McCartney on bass. "Maisie" has been issue on Standard Time, Laurence Juber's first solo album released in 1982.
From billboard.com:
Standard Time's marquee track is "Maisie," a twangy instrumental that Juber composed during the initial Back To The Egg sessions during July of 1978 on McCartney's farm in Scotland. The album version features McCartney on bass, as well as Wings cohorts Denny Laine and Steve Holley. "I had been sitting outside and started writing this Chet Atkins-style piece, kind of finger-picking, maybe a little bit of Ry Cooder 'cause I'd been listening to a lot of him at the time," Juber recalls. "A couple days later Paul said, 'Hey, do you have any tunes,' so we recorded ('Maisie'). Of course it wasn't really the kind of thing Back To The Egg was oriented towards so it didn't make the cut, but I've always been proud of that particular piece of music and it's very cool to have Paul McCartney playing bass and Denny Laine playing some harmonica and Steve Holley on drums."
From "Have guitar, will travel: Maverick Wings axeman Laurence Juber steps out", interview of Laurence Juber by Jeremy Roberts:
"Maisie" was my songwriting contribution to the album. It was really my first finger-style guitar piece. It was recorded with Paul, Steve Holley [drums], and Denny Laine [rhythm guitarist] — he's playing harmonica on the track — so it's essentially a Wings song.
Last updated on March 13, 2018
Officially appears on
---
Official album • Released in 1982
2:12 • Studio version • A
---
Videos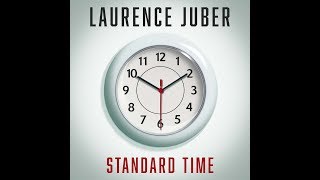 Album • Standard Time (digital release)
Live performances
Paul McCartney has never played this song in concert.