Spread the love! If you like what you are seeing, share it on social networks and let others know about The Paul McCartney Project.
Song facts
"Queenie Eye" is a track from the 2013 album "NEW", co-written by Paul McCartney and producer Paul Epworth, one of the four producers of the album.
From Wikipedia:
"Queenie Eye" is a song performed by English rock musician Paul McCartney, and written by McCartney and producer Paul Epworth. It is the second single from McCartney's solo album New, released in 2013.

McCartney explained that the song name and chorus lyrics were from a children's game he would play when he was young called "Queenie, Queenie, who's got the ball?" (the "Queenie" was alternatively called "Queenie Eye" or "Queenio"), and used the version of the chant he remembered from the game in the song.

McCartney performed "Queenie Eye" on the 56th Annual Grammy Awards telecast in 2014, with fellow former Beatle Ringo Starr on drums.

The music video for the song was directed by Simon Aboud, husband of McCartney's daughter Mary. The video is notable for the array of famous people that appear in it including: actors Johnny Depp, Jeremy Irons, Chris Pine, Jude Law, Sean Penn, actor-comedian James Corden, Meryl Streep, actress-comedian Tracey Ullman, model Kate Moss, singer Gary Barlow, artist Peter Blake, designer Tom Ford, and many others.
Now this song, Queenie Eye, is based on a game we used to play when I was kids. You got to remember that's a long time ago and basically in kind of a poor area I was from. What you did you entertain yourself was go out in the street and play street games. There wasn't that much traffic, so you were pretty safe. And one of the games was called Queenie Eye.

Paul McCartney
'Queenie Eye, Queenie Eye, who's got the ball? I haven't got it, it isn't in my pocket, O-U-T spells OUT!' Someone stood with their back to the group and you had to approach gingerly, and if they looked around and saw you moving, you were out.

Paul McCartney – The Observer
I think that something like Queenie Eye developed into something that it wasn't before. It had a slow genesis but I don't think we would have been able to get to the result we got in the end without having done it that way. The way Queenie Eye started was very raw: two of us in the room, two amplifiers. It was maybe a little bit Death From Above 1979 in the drums and keyboard sounds.

Paul Epworth – NME, November 2013
Last updated on December 15, 2020
Lyrics
There were rules you never told me
Never came up with a plan
All the stories that you sold me
Didn't help me understand
But I had to get it worked out
Had nobody who could help
So that in the end it turned out
That I had to do it by myself

Life's a game
Rags from riches
Dogs and bitches
Hunt for fame
Difficult to know which way to turn

Lay the blame
On the snitches
Wicked witches
Fan the flame
Careful what you touch in case you burn

Queenie Eye, Queenie Eye
Who's got the ball?
I haven't got it
It isn't in my pocket
O.U.T. spells out
Out
That's out
Out
Without a shadow of a doubt
Cause you been putting it about
Hear the people shout
Hear the people shout

Play the game
Take your chances
Every dance is
Much the same
Doesn't matter which of them you choose

Never blame
Circumstances
If romances
Seldom came
Never pick a fight you're going to lose

Queenie Eye, Queenie Eye
Who's got the ball?
I haven't got it
It isn't in my pocket
O.U.T. spells out
Out
That's out
Out
Without a shadow of a doubt
Cause you been putting it about
Hear the people shout
Hear the people shout

It's a long way
To the finish
When you've never been before
I was nervous but I did it
Now I'm going back for more

Let's shout
Yeah, hey, yeah, hey
Yeah, hey, yeah, hey
Yeah, hey, yeah, hey
Hear the people shout
Yeah, hey, yeah, hey
Yeah, hey, yeah, hey
Yeah, hey, hey, yeah
Films
---
2013 • For Paul McCartney • Directed by Simon Aboud
Videos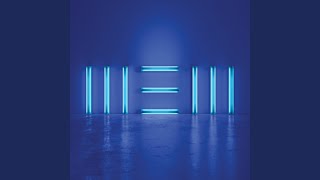 Album • New (Collector's Edition)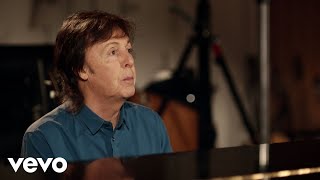 Album • NEW (Limited Edition - Pink LP)