Spread the love! If you like what you are seeing, share it on social networks and let others know about The Paul McCartney Project.
Song facts
From Wikipedia:
"Give Peace a Chance" is a song written by John Lennon (credited to Lennon–McCartney), and performed with Yoko Ono in Montreal, Canada. Released as a single in 1969 by the Plastic Ono Band on Apple Records (catalogue Apple 13 in the United Kingdom, Apple 1809 in the United States), it is the first solo single issued by Lennon, released when he was still a member of the Beatles, and became an anthem of the American anti-war movement during the 1970s. It peaked at number 14 on the Billboard Hot 100 and number 2 on the British singles chart.

Writing and recording

The song was written during Lennon's 'Bed-In' honeymoon in Montreal, Canada. When asked by a reporter what he was trying to achieve by staying in bed, Lennon answered spontaneously "Just give peace a chance". He went on to say this several times during the Bed-In. Finally, on 1 June 1969, in Room 1742 at the Queen Elizabeth Hotel in Montreal, André Perry recorded it using a simple setup of four microphones and a four-track tape recorder rented from a local recording studio. The recording session was attended by dozens of journalists and various celebrities, including Timothy Leary, Rabbi Abraham Feinberg, Joseph Schwartz, Rosemary Woodruff Leary, Petula Clark, Dick Gregory, Allen Ginsberg, Roger Scott, Murray the K and Derek Taylor, many of whom are mentioned in the lyrics. Lennon played acoustic guitar and was joined by Tommy Smothers of the Smothers Brothers, also on acoustic guitar.

When released in 1969, the song was credited to Lennon–McCartney. On some later releases, only Lennon is credited; viz. the 1990s reissue of the album Live in New York City, the 2006 documentary The U.S. vs. John Lennon, and the 1997 compilation album Lennon Legend: The Very Best of John Lennon and its DVD version six years later. Lennon later stated his regrets about being "guilty enough to give McCartney credit as co-writer on my first independent single instead of giving it to Yoko, who had actually written it with me." However, it has also been suggested that the credit was a way of thanking McCartney for helping him record "The Ballad of John and Yoko" at short notice. […]

Covers

Lennon's fellow ex-Beatles Paul McCartney and Ringo Starr have each incorporated the song into their live performances; Ringo Starr & His All-Starr Band often perform the song as an encore after "With a Little Help from My Friends", while McCartney has performed a medley of the song, combined with "A Day in the Life", on his 2009 live album Good Evening New York City, for most of his Up and Coming Tour, on Saturday Night Live 11 December 2010, and in 2011 during the US leg of his On the Run Tour. […]
John Lennon in "
All We Are Saying
", by David Sheff:
I didn't write it with Paul; but again, out of guilt, we always had that thing that our names would go on songs even if we didn't write them. It was never a legal deal between Paul and me, just an agreement when we were fifteen or sixteen to put both our names on our songs. I'd put his name on Give Peace A Chance though he had nothing to do with it. It was a silly thing to do, actually. It should have been Lennon-Ono.
Paul McCartney in "Conversations With McCartney", by Paul Du Noyer:
[On playing John Lennon's songs] I didn't want to go crazy with it: 'Oh sacred memory of The Great Loved One.' I didn't want to get too precious. But I did feel good about copping a little medley, just nice songs to sing. And the emotion of singing some John songs, for the first time in my life. It should be Liverpool; if I'm going to do it, that's the place. […] I finally got to do John's part on 'Help!' and 'Give Peace A Chance'. Which, of course, I'd never done. And 'Strawberry Fields', a great song to sing. I always loved it, and thought, I won't get precious, won't think about it for hours. Originally I was just going to take an acoustic, stand there for quarter of an hour and totally get into a few John songs. But then it's 'McCartney Sings Lennon', all on me own, and it felt too precious. So I thought, why don't we just learn these up with the band? It'll be part of the normal act, but we'll just stop a while and say, 'Here, a little tribute'.
Last updated on October 29, 2016
Lyrics
Two, one-two-three-four!
Ev'rybody's talking 'bout
Bagism, Shagism, Dragism, Madism, Ragism, Tagism
This-ism, that-ism, is-m, is-m, is-m
All we are saying is give peace a chance
All we are saying is give peace a chance
Hit it
C'mon, ev'rybody's talking about
Ministers, sinisters, banisters and canisters
Bishops and Fishops and Rabbis and Popeyes and bye-bye, bye-byes
All we are saying is give peace a chance
All we are saying is give peace a chance
Let me tell you now
Ev'rybody's talking 'bout
Revolution, evolution, masturbation, flagellation, regulation, integrations
Meditations, United Nations, congratulations
All we are saying is give peace a chance
All we are saying is give peace a chance
Ev'rybody's talking 'bout
John and Yoko, Timmy Leary, Rosemary, Tommy Smothers, Bobby Dylan, Tommy Cooper
Derek Taylor, Norman Mailer, Alan Ginsberg, Hare Krishna, Hare, Hare Krishna
All we are saying is give peace a chance
All we are saying is give peace a chance
All we are saying is give peace a chance
All we are saying is give peace a chance
All we are saying is give peace a chance
All we are saying is give peace a chance
All we are saying is give peace a chance
All we are saying is give peace a chance
All we are saying is give peace a chance
All we are saying is give peace a chance
All we are saying is give peace a chance
All we are saying is give peace a chance
All we are saying is give peace a chance
All we are saying is give peace a chance
Officially appears on
---
CD Single • Released in 1990
---
Official live • Released in 2009
5:42 • Live • L2 • Could have been record on 17, 18 or 21 July 2009
Executive producer
Performed by :
Audio mixing
Audio mixing
Additional engineering
Additional engineering
Recording engineer
Concert From the concert in New York, USA on Jul 17, 2009
Videos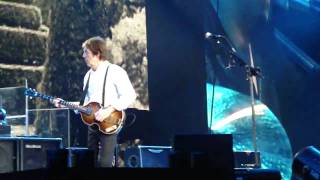 Concert • Dec 03, 2009 in Berlin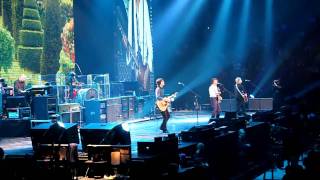 Concert • Dec 10, 2009 in Paris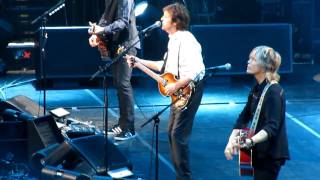 Concert • Dec 16, 2009 in Cologne