Spread the love! If you like what you are seeing, share it on social networks and let others know about The Paul McCartney Project.
Song facts
"It's So Easy!" is a 1958 rock and roll song written by Buddy Holly and Norman Petty. The song was released as a single by The Crickets, with "Lonesome Tears" as b-side ; the single did not chart.
The Beatles performed the song at the 1969 Let It Be sessions.
In 1976, Denny Laine released it as a 45 single in 1976 as EMI 2523 produced by Paul McCartney.
Paul McCartney then recorded two versions of the song for a 75th anniversary tribute to Buddy Holly in 2011. As stated in RollingStone:
Buddy Holly was one of the Beatles' biggest influences, a pioneer whose simple tunes and insane two-year hot streak inspired John Lennon and Paul McCartney to start writing their own songs. So it's no shock McCartney contributed to Rave On, a giant sundae of a Holly tribute album (featuring the Black Keys, Kid Rock and others) due out June 28th. What's surprising is how awesomely batshit his performance is. Over bar-band chug-a-lug, with scruffy guitars egging him on, he yowls through "It's So Easy" like he popped some Viagra, then set his pants on fire. Things get truly odd around the three-minute mark: The music stops while he launches into a bizarro jive-rap about how he's gonna hit the town with his lady. The chorus kicks back in, then McCartney delivers an even odder rap: "By 'bout half past nine, we're gonna be down by the old juke joint, man, we're gonna be playin' them records, we're gonna be dancin', man, we're gonna have such fun." True, that.
Paul McCartney controls the publishing rights to the song through MPL Communications.
Last updated on October 21, 2014
Lyrics
It's so easy to fall in love,
It's so easy to fall in love

Well people tell me love is for fools
So here I go breaking all of the rules

It seems so easy, yes so doggone easy
It seems so easy
Well, where you're concerned my heart has learned
It's so easy to fall in love,
It's so easy to fall in love yeah

It's so easy to fall in love,
It's so easy to fall in love

Look into your heart and see
What your love book has set apart for me

It seems so easy, yes so doggone easy
It seems so easy
Well, where you're concerned my heart has learned
It's so easy to fall in love,
It's so easy to fall in love yeah

It's so easy to fall in love,
It's so easy to fall in love

It seems so easy, yes so doggone easy
It seems so easy
Don't you know where you're concerned my heart has learned
It's so easy to fall in love,
It's so easy to fall in love

It's so easy to fall in love,
It's so easy to fall in love

Well people tell me love is for fools
So here I go breaking all of the rules

It seems so easy, yes so doggone easy
It seems so easy
Well, where you're concerned my heart has learned
It's so easy to fall in love,
It's so easy to fall in love
Videos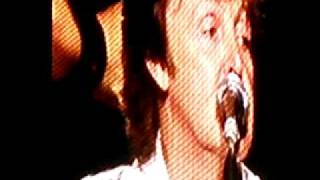 Concert • Aug 19, 2009 in Dallas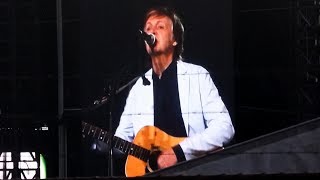 Soundcheck • Dec 01, 2017 in Perth