Spread the love! If you like what you are seeing, share it on social networks and let others know about The Paul McCartney Project.
Song facts
"Early Days" is a song from 2013 album "NEW", produced by Ethan Johns
When I was working with Ethan Johns on this album, I brought him a couple of acoustic songs. He said: 'Just come down to the studio. Just go down there and play it.' So I did that, we did a take and he says: 'That's great!' So I came back up and I said: 'A bit of the vocal is a bit wobbly, I'm sure I can sing that a bit better.' He said: 'But it's you! It's vulnerable, and it sounds really true to life.' And we left it, and people have said to me: 'Oh, I like that track.'

Paul McCartney
When I started to work with Ethan Johns I came in with the song, which I had already written, and it's basically a little acoustic thing and it's me remembering, basically me and John when we were just two kids, before we'd started The Beatles, before we'd gotten on as songwriters, so you know, I'm really going back to kind of very early days. The joy for me was: I was one of those two. It's not me talking about two other guys. It's me talking about me walking along the street with a guitar on my back. So I brought the song to Ethan and he said 'Great, let's just do it!' So I just sat in the middle of the studio and sang it and he said 'great.' I said 'okay, now let's kind of look at the vocal, because it's a little bit, you know: like you said, 'vulnerable.' I would have said dodgy, a little bit, maybe it's not the greatest vocal. And he said, 'no, no, no, you got to leave it. That's what's good about it. It's just you,' and I said 'I didn't sing that word too well, you know I'm doing a falsetto, a bit croaky or something.' And he said, 'It's ok man, that's how this song has got to be sung'. Thankfully I listened to him and thankfully you like it.

Paul McCartney
When I write songs I don't always think I'm going to make a statement. On the day I wrote the track Early Days I was thinking about the past, particularly me and John in Liverpool in the early days so I just ran with that. I started to get images of us in the record shop listening to early rock and roll and looking at the posters and the joy that that gave me remembering all those moments. So that song just evolved around that and then I found that one of the things that came was you can't take it away from me, even though you can say 'hey this is what happened in Liverpool in the late 1950s' but I'm going to say 'were you there or did you just read about it?' Because I was there and I was walking down that street – so it's that kind of song. It gets a bit of a dig at people who say they know what it was all about but they weren't there but mainly it's just fond memories for me.

Paul McCartney
I started the song with 'They can't take it from me, because I was there'. Then I do just go back in my memory and I think it is a really interesting period because it is pre-Beatles, so I can see as if it's a little black and white film. Me and John walking along with guitar over our backs, we're dressed in black and I know exactly what I'm talking about, it's Menlove Avenue in Liverpool. So we would often be walking there. We would try to get people interested in our music. That's that. And the next verse is about the record shops. We would go and listen to these great new imports from America and that was a very exciting time and by the time I got to the last verse I thought, you know what people are always telling me… There were four people in the Beatles, so in the back of that van, in that Austin Princess, in that dressing room in Hamburg, in that dressing room anywhere in the world, there was just four of us. So those are the four people you got to talk to give you the real truth of what went on. So there is this feeling that you want to put the records straight.

Paul McCartney
In an interview for AbsoluteRadio about Early Days:
It's just this idea of people robbing your history from you, But it in my case, it started off with the idea of 'They can't take it with me because I lived through those early days. I was there.' And then it went into describing some early days, some memories of me and John, walking along or listening to the records in the record shop and all of that. But then the last verse is wildly defensive, which is like these people say who did this and who did that. Well, that is very definitely about people telling me what I did and what John did. And I think you know it was much more equal.

Paul McCartney
I was on holiday once and there was this little American girl on the beach. She says 'Hi there. I've just been doing a Beatles appreciation class in school'. I said 'Wow that's great' and I think 'I'll be really cool here. I'll tell her a little inside story'. So I go on about how something happened and it was a fun story. And she looks at me, she says: 'No, that's not true. We covered that in the Beatles appreciation class'. I'm going: 'Oh fuck! There's no way out, man! They're teaching this stuff now'.

Paul McCartney
It's a constant niggle. The fact is, there's only a given body of people who really know inside out what goes on, and other people analyze it and that's fine. But when they get it wrong, you just have to live with it.

Paul McCartney
He thought it was too rough sounding. I had to persuade him and say 'Paul, the vocal sounds great, it's really powerful because it's not perfect'. In my role as producer, that's what I wanted to hear from Paul; a sort of beautiful imperfection."

Ethan Johns
The "Early Days" video has been shot on April 5th 2014, and published on July 7th 2014, exclusively on RollingStone:
[…] Earlier this year, though, director Vincent Haycock sent over a video treatment for "Early Days" that caught his eye. "It's a memory song for me, about me and John in the early days," McCartney says. "But Vince came up with this great idea: Instead of having young lookalikes of me and John walking the streets of Liverpool, guitars slung over our backs, and literally acting out the song, what if it was any two aspiring musicians? I thought that was such a cool idea."

Haycock spent a month scouting locations in Natchez, Mississipi, and Faraday, Louisiana, and casting local actors for the video's main storyline, set in the American South in the 1950s. He also traveled to Los Angeles to film a jam session between McCartney and some special guests. "I happened to ring Johnny Depp," McCartney says. "I said, 'Come along and we'll sit around and jam with these blues guys.' He said, 'Yeah, OK, count me in, man.' I knew it was an offer he couldn't refuse." (Other musicians at the session included Roy Gaines, Al Williams, Dale Atkins, Henree Harris, Motown Maurice, Lil Poochie and Misha Lindes; see an exclusive photo from the video shoot below.)

"Early Days" marks the third McCartney video Depp has appeared in, after 2012's "My Valentine" and 2013's "Queenie Eye." "It's getting to be a running gag," McCartney says. "He's like the Alfred Hitchcock of my videos. And he's good! He used to be a musician before he was an actor, you know. One of his old bandmates actually organized getting me that cigar-box guitar that I played with Dave Grohl on 'Cut Me Some Slack,' that we ended up getting a Grammy for. So I knew he could play." […]
Going back to The Beatles… the revisionism that came in the wake of John's death seemed to irk you. Was that essentially a concern for how posterity would view you?

There was a time when the idea of posterity was important for all of us. I remember being shocked one day when John started worrying how people would remember him when he was gone. It was an incredibly vulnerable thing for him to come out with. I said to him then, "They'll remember you as a fucking genius because that's what you are. But you won't give a shit because you'll be up there flying across the universe." Then I got to a point where I could see what John meant and maybe I started worrying too much about how my part in it was going to be remembered. There was that time after John's death where it really got out of hand. It was like, "John was the only real talent in the band and Paul booked the studios and stuff." I started to think I ought to speak up because, well, this was my own history that was being written up. But it goes on. I keep dipping into that Revolution In The Head book.

Written, of course, by the late, great pop scholar and Uncut contributor lan MacDonald. A hugely compelling read by any yardstick.

Well, it might be compelling reading for you. But not for me it isn't. Because I keep finding all the mistakes in it. "McCartney did this because of that…" And I'm sitting there thinking, "No, I didn't." Or, "John Lennon was out of his head on this when he wrote that." No, he wasn't. I should know because I was fucking there. It's all this received wisdom shit. It's good that someone like lan bothered to write a book about us. I'm sure a lot of it is very perceptive. But what do you do when you're me? When someone is telling you what it's like to be in a room writing "A Day In The Life" and you're thinking, "No, that's not what it was like at all." It can be very enraging, that sort of thing.

But surely you can't spend the rest of your life correcting what you perceive to be inaccuracies.

I've actually stopped trying now. It got to a point where I realised that I couldn't go on trying to correct the things that were wrong. Because I wasn't doing myself any favours. Maybe it was starting to look like I was dancing on John's grave. A lot of people felt I was trying to take more credit than was due, like I was trying to put John down. But John would have been happy to have acknowledged my part in it all. He was never one to grab credit that wasn't due to him.

Paul McCartney – From interview with UNCUT, July 2004
Last updated on September 3, 2023
Lyrics
They can't take it from me if they try
I lived through those early days
So many times I had to change the pain to laughter
Just to keep from getting crazed

Dressed in black from head to toe
Two guitars across our backs
We would walk the city roads
Seeking someone who would listen to the music
That we were writing down at home

But they can't take it from me if they try
I lived through those early days
So many times I had to change the pain to laughter
Just to keep from getting crazy

Hair slicked back with Vaseline
Like the pictures on the wall
Of the local record shop
Hearing noises we were destined to remember
We willed the thrill to never stop

May sweet memories of friends from the past
Always come to you, when you look for them
And your inspiration, long may it last
May it come to you, time and time again

Now everybody seems to have their own opinion
Who did this and who did that
But as for me I don't see how they can remember
When they weren't where it was at

And they can't take it from me if they try
I lived through those early days
So many times I had to change the pain to laughter
Just to keep from getting crazed
I lived through those early days
I lived through those early days
Bootlegs
---
New - Ultimate Archive Collection
Unofficial album • Released in 2015
4:08 • Studio version • A
Acoustic guitar, Double bass, Harmonium, Knee percusion, Vocals
Guitar
Backing vocals
Dulcimer
Assistant recording engineer
Drums, Percussion, Producer
Additional production
Assistant mixing engineer, Assistant recording engineer
Recording engineer
Assistant recording engineer
Mixing engineer
Assistant mixing engineer
Assistant recording engineer
Assistant recording engineer
Recording engineer
Session

Recording:
Studio :

Hog Hill Studio, Rye, UK
Session

Overdubs:
Studio :

Henson Recording Studios, Los Angeles
Session

Mixing:
Studio :

Henson Recording Studios, Los Angeles
Films
---
2014 • For Paul McCartney • Directed by Vincent Haycock
Videos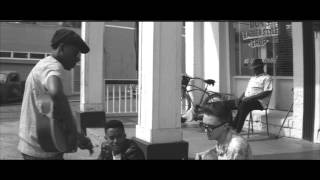 Album • New
Live performances
Paul McCartney has never played this song in concert.