Album

This song officially appears on the Kisses On the Bottom Official album.
Timeline

This song has been officially released in 2012
Original songs from the 'Kisses On The Bottom' sessions
---
---
---
---
Spread the love! If you like what you are seeing, share it on social networks and let others know about The Paul McCartney Project.
Song facts
From DailyMail:
They wed in a lavish ceremony in October last year. And Paul McCartney, 70, has now lifted the lid on how a rainy day inspired him to write a song about wife Nancy Shevell. The singer famously wrote a love letter to his American heiress wife on Valentine's Day while on holiday in Morocco. […]

The former Beatles star wrote the tune on a rainy day while on holiday in Morocco as the couple about their hotel to keep dry. Paul revealed: 'We were on holiday together, Nancy and I, and it was raining, it's kind of led me towards a kind of minor-y type thing and the sentiment of you know, oh it's raining.'

'I wrote the song on Valentine's Day in Morocco where we were on holiday and it had been raining, and I'd said "oh pity about the rain" and all of that, and she'd said to me "it doesn't matter, we'll have a good time" – and I really liked that because I know there's nothing you can do about weather.'

'So I was in the foyer of the hotel, knocking around on this old Joanna that the Irish pianist played in the evenings and because it was raining, because it was not sort of sunny and bright and everyone milling around, this minor-y melody came out and the words were pretty much what I was thinking really, they just spilled out.'
Last updated on January 13, 2014
Lyrics
What if it rained
We didn't care
She said that someday soon the sun was gonna shine
And she was right, this love of mine
My valentine

As days and night
Would pass me by
I'd tell myself that I was waiting for a sign
Then she appeared, a love so fine
My valentine

And I will love her for life
And I will never let a day go by
Without remembering the reasons why
She makes me certain that I can fly

And so I do
Without a care
I know that someday soon the sun is gonna shine
And she'll be there, this love of mine
My valentine

Solo

What if it rained
We didn't care
She said that someday soon the sun was gonna shine
And she was right, this love of mine
My valentine
Videos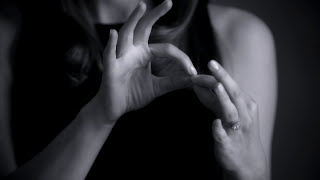 Album • Kisses On the Bottom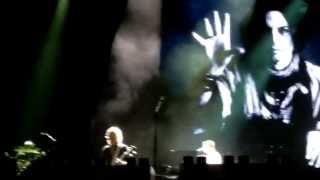 Concert • May 09, 2013 in Fortaleza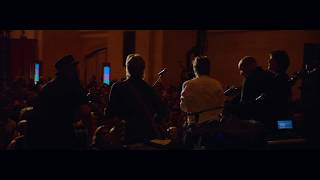 Concert • Sep 07, 2018 in New York