Spread the love! If you like what you are seeing, share it on social networks and let others know about The Paul McCartney Project.
Song facts
From Wikipedia:
"Seaside Woman" is a 1977 single by Linda McCartney and Wings released under pseudonym Suzy and the Red Stripes. It charted at #59 in the US but did not chart in the UK.

History

"Seaside Woman" was the first song Linda wrote, in response to a lawsuit by Northern Songs and Maclen Music alleging Paul violated an exclusive rights agreement by collaborating on the song "Another Day", which had the effect of transferring a 50% share of the publishing royalties to his own McCartney Music company. According to a 1974 interview with Linda, she wrote the song during a McCartney family visit to Jamaica in 1971 "when ATV was suing us saying I was incapable of writing, so Paul said, 'Get out and write a song.'" The lawsuit, which alleged that Linda's co-writing credits were inauthentic and that she was not a real songwriter, was "amicably settled," according to an ATV spokesman, in June 1972.

Wings first performed "Seaside Woman" during the Wings University Tour in February 1972. On July 14, during their Wings Over Europe Tour, a show in France was cancelled, so the band recorded an early version of "Seaside Woman" at EMI Pathe Marconi Studios in Paris. The released version was recorded later by Wings during the Red Rose Speedway sessions in November 1972.

Release

The single was first released five years after the recording, in 1977, on Epic in the US, due to the efforts of Epic's Steve Popovich, who was given label credit for mastering the original single. The B-side, "B-Side to Seaside", was written by Paul and Linda McCartney and recorded by the McCartneys (without Wings) in March 1977. Two years later, "Seaside Woman" was released by A&M Records in the UK in a regular version, which featured diagonal red stripes on the cover and circular ones on the label, and a special "boxed" version with 10 "saucy" seaside-style postcards. In 1986, a remixed version was released by EMI on 7″ and an extended 12″ version.

Both sides of the single were later included on Linda McCartney's posthumous album Wide Prairie.

Cartoon

"Seaside Woman" was turned into a cartoon short by Oscar Grillo in 1980. It depicts a young Jamaican girl and her loving parents who tend the fishing lines in Jamaica. The film won the Short Film Palme d'Or at the 1980 Cannes Film Festival. The cartoon was released (along with The Oriental Nightfish) on the VHS issue of Rupert and the Frog Song. It was re-released on DVD in 2004 (this time without The Oriental Nightfish) on Tales of Wonder: Music and Animation Classics.
From Wide Prairie liner notes:
Seaside Woman was the first song Linda wrote. Her delight in being exposed to the Caribbean lifestyle inspired this beautiful response. The song was made by Linda and Oscar Grillo inot an animated short which went on to win the Cannes Film Festival's prestigious Palme D'or.
From WINGSPAN: PAUL MCCARTNEY'S BAND ON THE RUN:
Because of all the business troubles at Apple we really didn't have much money. Well, I had some but I couldn't get at it because it was frozen. But Linda had some savings from her photography so we were able to live on that for a while. We always used to say that if all the money went, if we became broke, then we'd go to Jamaica and live in a little shack. After our first visit to Jamaica, Linda wrote her first song, Seaside Woman. We cut a demo and I played drums. I didn't have a snare drum, though, so I used a couple of ropes. Again, that's why we called it our 'funky period' – it was all improvised. The harmonies on tracks like Seaside Woman became central to Wings. That sound was slightly different to what anyone else was doing. Elton John said he really loved our harmonies, and when I later worked with Michael Jackson he asked for Linda to be on the harmonies. Our voices did blend very well together.

Paul McCartney, in Wingspan, 2002
Have you ever entertained the thought of doing a record by yourself?

Linda: Not Linda McCartney's Great Single, no. I fool around with the songs I write, but I don't take it as a serious career.

You do have the novelty single coming up?

Linda: Yes. I did a song. 'Seaside Woman,' right after we'd been to Jamaica, about three or four years ago, I guess. Very reggae-inspired. That's when ATV was suing us saying I was incapable of writing, so Paul said, "Get out and write a song." And then about a week ago we went in to a B side for it of something I'd written in Africa, and we just talk over it. It's very sort of Fifties R&B, the Doves, the Penguins. I love that, that was my era. I'm New York, you know. Alan Freed and the whole bit.

We're going to put the single out under the name Suzi and the Red Stripes. When we were in Jamaica, there had been a fantastic reggae version of 'Suzi Q,' so they used to call me Suzi. And the beer in Jamaica is called Red Stripe, so that makes it Suzi and the Red Stripes. It'll be out someday, but I've been saying 'Seaside Woman' will be released since 1971 and we still haven't bothered. It's a bit like my photography book. Someday there will be a book.

Linda McCartney, interview with Paul Gambaccini, for RollingStone, 1974
Last updated on June 12, 2020
Lyrics
Oh! Papa catch the fish from the bottom of the sea
Mama fixes net, she keeps an eye on me
Dainty little Mama, smile all day
Cook your sweet potato, at night she lay lay
Oh, Seaside Woman
Oh, Seaside Woman
Ride grey mule to market place each day
Sells her beads and baskets for seashell pay
Dainty little Mama, smile all day
Papa loves you Mama and he say-say
Oh, Seaside Woman, yeah, yeah, yeah
Oh, Seaside Woman
(All right, snap it on Denny)
Oh, Seaside Woman
Oh, Seaside Woman
Yeah
(Turn around)
(I don't wanna walk, I don't wanna talk, I just wanna be with you)
Oh! Papa catch the fish from the bottom of the sea
Mama fixes net, she keeps an eye on me
Dainty little Mama, smile all day
Papa love you Mama, at night he lay-lay
Oh, Seaside Woman
Oh, Seaside Woman
Oh, Seaside Woman
Seaside Woman
Seaside Woman
Seaside Woman
Yeah
Seaside Woman
Seaside Woman
Films
---
1980 • For Linda McCartney • Directed by Oscar Grillo
Videos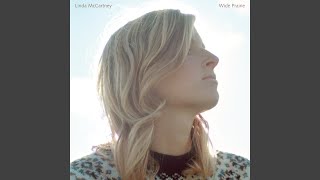 Album • Wide Prairie
Live performances
"Seaside Woman" has been played in 33 concerts.
Latest concerts where Seaside Woman has been played
---
---
---
---
---
---
Going further
---
Paul McCartney: Music Is Ideas. The Stories Behind the Songs (Vol. 1) 1970-1989
With 25 albums of pop music, 5 of classical – a total of around 500 songs – released over the course of more than half a century, Paul McCartney's career, on his own and with Wings, boasts an incredible catalogue that's always striving to free itself from the shadow of The Beatles. The stories behind the songs, demos and studio recordings, unreleased tracks, recording dates, musicians, live performances and tours, covers, events: Music Is Ideas Volume 1 traces McCartney's post-Beatles output from 1970 to 1989 in the form of 346 song sheets, filled with details of the recordings and stories behind the sessions. Accompanied by photos, and drawing on interviews and contemporary reviews, this reference book draws the portrait of a musical craftsman who has elevated popular song to an art-form.