Spread the love! If you like what you are seeing, share it on social networks and let others know about The Paul McCartney Project.
Song facts
From Wikipedia:
"Young Love" is a popular song, written by Ric Cartey and Carole Joyner, and published in 1956. The original version was recorded by Ric Cartey with the Jiva-Tones on November 24, 1956. It was released in 1956 by Stars Records as catalog number 539 and one month later by RCA Records as catalog number 47-6751. Cartey's version never charted.

The song became a hit several times over the years with well known cover versions released by Sonny James, Tab Hunter (in a version that went to number one in 1957), the Crew-Cuts, and Donny Osmond who scored a number one hit on the UK Singles chart in 1973. […]
Mary Hopkin covered "Young Love" on her 1969 album "Post Card" produced by Paul McCartney.
This is the old Tab Hunter hit. We used the Mike Cotton band for this, and we tried for a nice up-tempo sort of sound. We sort of just sat there in the studio and worked ideas out — they were mainly Paul's, as usual.

The voices on the refrain belong to the Londen Welsh Choir. I like rocking-type songs like this, but sometimes I don't think it comes off, because I can never think of myself as being pop. Probably a pop winger would have a lot more punch in it. Anyway, I wouldn't want to sing screamy songs myself. I think it was the first number we did.

Mary Hopkin – From New Musical Express, February 22, 1969
Last updated on September 24, 2021
Lyrics
They say for every boy and girl
There's just one love in this whole world
And I know I've found mine

The heavenly touch of your embrace
Tells me no one can take your place
Ever in my heart

Young love (young love)
First love (first love)
Filled (young love)
With true (with true) devotion
Young love (young love)
Our love (our love)
We share (we share)
With deep (with deep) emotion

Just one kiss from your sweet lips
Will tell me that your love is real
And I-I can feel that it's true

We will vow to one another
There will never be another
Love for you or for me

Young love (young love)
First love (first love)
Filled (young love)
With true (with true) devotion
Young love (young love)
Our love (our love)
We share (we share)
With deep (with deep) emotion

Young love (young love)
First love (first love)
Filled (young love)
With true (with true) devotion
Young love (young love)
Our love (our love)
We share (we share)
With deep (with deep) emotion
Videos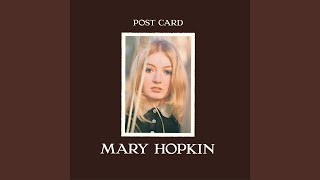 Album • Post Card (2010 remaster)