Spread the love! If you like what you are seeing, share it on social networks and let others know about The Paul McCartney Project.
Song facts
From Wikipedia:
"Love Is the Sweetest Thing" is a popular song written in 1932 by British band leader and singer Ray Noble. Using guest vocalist Al Bowlly, Noble's recording was a big hit on both sides of the Atlantic, bringing Noble his first American success. It was published by Redwood Music. Like most compositions published in the period (commonly called Tin Pan Alley songs), its main refrain (in thirty-two bar A-A-B-A form) is preceded with what were then called "sectional verses" or "introductory verses" which are usually omitted from early recordings and modern performances. […]
Mary Hopkin covered "Love Is The Sweetest Thing" on her 1969 album "Post Card" produced by Paul McCartney.
This one is my favourite of all on the whole album. It's so nostalgic, and the orchestra and the treatment seem to take you back so much.

Mary Hopkin – From New Musical Express, February 22, 1969
Last updated on September 25, 2021
Lyrics
Love is the sweetest thing
What else on earth could ever bring
Such happiness to everything
As Love's old story?

Love is the strangest thing
No song of birds upon the wing
Shall in our hearts more sweetly sing
Than Love's old story

Whate'er our hearts may desire
Whatever fate may send
This is the tale that never will tire
This is the song without end

Love is the greatest thing
The oldest yet the latest thing
I only hope that fate may bring
Love's story to you

Love is the sweetest thing
Videos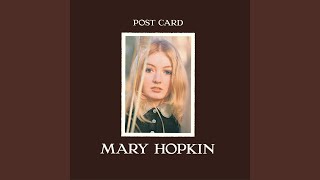 Album • Post Card (UK version - Stereo)
Live performances
Paul McCartney has never played this song in concert.