Spread the love! If you like what you are seeing, share it on social networks and let others know about The Paul McCartney Project.
Song facts
From Wikipedia:
"Two of Us" is a 1969 song written by Paul McCartney and credited to the Lennon–McCartney partnership. The song was recorded by the Beatles on 31 January 1969.

"Two of Us" was originally released as the opening track on Let It Be (1970) and a remix of that recording was later included on Let It Be… Naked (2003). An outtake of the song, recorded on 24 January 1969, was released on Anthology 3 (1996).

The song's title was used for the 2000 TV movie Two of Us, which depicts a fictionalized version of a 1976 reunion between McCartney and Lennon.

History

The song was originally titled "On Our Way Home". Ian MacDonald claimed the lyrics (e.g.: "you and I have memories/longer than the road that stretches out ahead" or "you and me chasing paper/getting nowhere") sounded like McCartney was probably addressing Lennon and contractual troubles. "You Never Give Me Your Money", a different composition by McCartney from the previously released album, but recorded after Let It Be, Abbey Road, also refers to The Beatles' contract with Allen Klein as "funny paper".

An early performance of the song, in a guitar-driven rock style, can be seen in the Let It Be film. Unsatisfied with this style, which McCartney described as "chunky", the band reworked the song around acoustic guitars. The Beatles performed a finished version of the song live at Apple Studios on 31 January 1969; this performance was included in both the Let It Be film and album. The clip was also broadcast on The Ed Sullivan Show on 1 March 1970 as the final appearance by the Beatles on the program.

In between several takes of the song on 24 January 1969, the band spontaneously started playing a hammed-up version of traditional Liverpudlian song "Maggie Mae". The 38-second song would also end up on the Let It Be album, but is omitted in Let It Be… Naked. A version of Two of Us on the same day is released on Anthology 3.

In May 1969, McCartney produced a recording of the song using this title by the group Mortimer, a New York City trio that briefly recorded for Apple, but this recording was never released.

On the Let It Be album, producer Phil Spector added, as a spoken introduction to the song, a remark by Lennon, who says: "'I Dig A Pygmy' by Charles Hawtrey and the Deaf-Aids! Phase one, in which Doris gets her oats!" This intro was removed in the Let It Be… Naked version. […]
Paul McCartney in "Conversations With McCartney", by Paul Du Noyer:
All my songs, I often do that, so they can be taken more than one way. Even though I was married and in love with Linda, I've never written a song, [improvises] 'Me and Linda, going out driving…' It's awkward, I don't think it works. So I'd be happier to go 'two of us,' and it becomes a bit of a mystery: 'Which two did you mean?'

Linda used to drive out of London and liked to try and get lost. I remember we went out west one day until we hit countryside, the buildings went away, we'd park up and go into the woods and fields. I've got photos that Linda took of me sitting on the car with my guitar, doing that song. So it was that idea of two of us going nowhere. I don't know what 'spending someone's hard-earned pay' is, it's just a line, doesn't particularly mean anything to me. Or 'burning matches, lifting latches', there weren't any matches or latches. It was just, 'two of us doing stuff', you could call that song.

Because John and I sang it, obviously then the interpretation would be, 'Oh, those are the two of us'. It was basically about me and Linda. But when I sang it with John, it becomes about me and John.

I like that. […] I love that reinterpretation that songs do. It's magical.
As a kid, I loved getting lost. I would say to my father, 'Let's get lost.' But you could never seem to be able to get really lost. All signs would eventually lead back to New York or wherever we were staying. When I moved to England to be with Paul, we would put Martha, Paul's sheepdog, in the back of the car and drive out of London. And as soon as we were on the open road, I'd say, 'Let's get lost,' and we'd keep driving without looking at any signs. Hence the line in the song, 'Two of us going nowhere'. Paul wrote that on one of those days out.

Linda McCartney – From "The Beatles: Off the Record" by Keith Badman
From The Usenet Guide to Beatles Recording Variations:
[a] stereo 25 Mar 1970 (intro, 27 Mar 1970).
UK: Apple PXS 1 and PCS 7096 Let It Be 1970.
US: Apple AR 34001 Let It Be 1970.
CD: EMI CDP 7 46447 2 Let It Be 1987.

"I dig a pygmy. . .Doris gets her oats", recorded Jan 22 [21?], was edited onto the start on Jan 27.
Last updated on January 4, 2022
The book "The Lyrics: 1956 to the Present", published in 2021, covers Paul McCartney's early Liverpool days, the Beatles, Wings, and solo careers, by pairing the lyrics of 154 of his songs with first-person commentaries of the circumstances in which they were written, the people and places that inspired them, and what he thinks of them now.
"Two Of Us" is one of the 154 songs covered.
Lyrics
Two of us riding nowhere
Spending someone's
Hard earned pay
You and me Sunday driving
Not arriving
On our way back home
We're on our way home
We're on our way home
We're going home

Two of us sending postcards
Writing letters
On my wall
You and me burning matches
Lifting latches
On our way back home
We're on our way home
We're on our way home
We're going home

You and I have memories
Longer than the road that stretches out ahead

Two of us wearing raincoats
Standing so low
In the sun
You and me chasing paper
Getting nowhere
On our way back home
We're on our way home
We're on our way home
We're going home

You and I have memories
Longer than the road that stretches out ahead

Two of us wearing raincoats
Standing so low
In the sun
You and me chasing paper
Getting nowhere
On our way back home
We're on our way home
We're on our way home
We're going home
Videos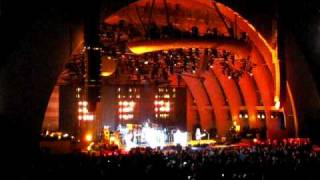 Concert • Mar 30, 2010 in Los Angeles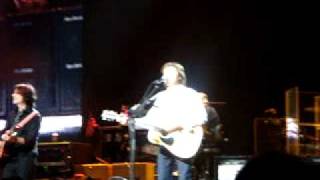 Concert • Aug 18, 2010 in Pittsburgh